Like the new digs? Open up on your smart device and see why responsive design for your website is a critical must have in 2013. What's the stat? Oodles of peeps use smartphones and mobile devices to surf the net, and it's only getting higher. (How's th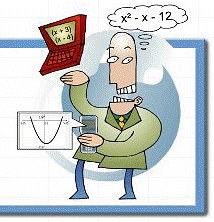 at for exact data to encourage your transition?)
There are websites that look good on a tablet; however, when you begin scrolling and navigating, the site really isn't built for the small screen of an iPhone.
Going responsive means a few things:
Your masthead has to fit snugly within the width of a smart device (regardless of its size). When someone logs in to the website, the masthead has to look normal; when they log in to a smart device, the masthead scales to fit and also pops on that smaller screen.
The sidebar is invisible on a smart device. With a responsive theme on WordPress, the calls to action and badges and radio buttons stack up in the middle of the screen.  On the desktop, they appear off to the right as usual.
Careful thinking has to be incorporated into a responsive theme. When designing a website in a content management system like WordPress with a custom theme or existing skin or template, you toss up the sidebar without a worry.  With a responsive approach, ordering of calls to action and what goes on the sidebar are mission critical.
You need to engage with a developer who knows what the heck he or she is doing. There is way too much back-end tech required to push the engine of a website. Code is required for anything you do; a content marketer or social media pro cannot ever master all that code.
You do need to understand what goes on behind the scenes of a website. Even when you're publishing in content management systems and what you see visually on the dashboard is what appears live, the code is right there.
Don't get left in the cold; get your site responsive so when people begin to surf your site will feel more welcome than the other clunkier site with poor navigation and tremendously obnoxious scrolling.
Websites should always be updating; tweaks to sidebar, refresh of design/color and plug ins, navigation and share bars or comment systems. These are things most bloggers can update on their own, and should.
Afraid of tech like me? Embrace your fears and get your fingers dirty; that way you can better direct the show from the stage instead of in the wings.
Related articles