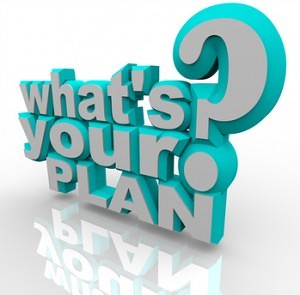 In my world of public relations marketing, there are public relations strategists and public relations tacticians.
I am the former although I dearly love doing the work. In my agency life, working with a plethora of clients across industries, the senior public relations practitioner got to develop and design strategy while the account executives and others lower on the food chain would implement.
In smaller shops, the twain meet! There isn't enough bandwidth to have a public relations strategist and a tactician; they are one and the same. Now consider the solo professional who does it all – tax and accounting, business development, hiring, contracts, client service, public relations strategy, marketing, and happiness.
Did you see how I sneaked in that last word "happiness?" When you hire a public relations strategist please consider and ensure they are happy! That's when the best work gets done, I promise!
Your Business Toolkit
There are business pain points all over companies right now; do you feel them?
Mostly, it's the empowered consumer demanding more attention from you for better products that do different things or services that leap over and above.
In your business toolkit, a public relations strategist can help address many of these issues.
Canon Prints Like A Boss
Just before I finished this blog post in comes an unsolicited email from Business Insider. The headline of the mail is, "Get Ready to Print Like A Boss."
As a business owner, I try to print very few documents; you know, we all need to save trees. Me? I like to save printer ink because that's a drain on my expenses.
If a public relations strategist had gotten a piece of this email campaign prior to it going out, the entire story would've been different. In fact, there probably would not have been an email.
Read that headline! It makes no sense! And, buried in the last paragraph is the mobile app that allows Canon printers to work on mobile devices within range of Wifi. Wow. That's really going to make me buy a Canon printer, eh?
I'm embarrassed for Canon (with 7 G+ followers). This email campaign is worthless; in fact, I regard it fully as spam. If you want my business, Canon, how about giving me some content I can really use and appealing to the people inside the company who really care about a printer versus "the boss?"
Public Relations Strategist
Think about the Canon example and think about the reasons why I'm informing you to put a public relations strategist into your business toolkit:
Public relations professionals are trained to dive deeply into a company's business goals and understand how communications strategy aligns with goals for growth and sustained profitability.
We create thought leaders in categories by implementing the appropriate program elements to drive attention on the message and positioning of a company.
We implement content marketing strategy oriented to business development and lead generation, and also consider issuing news releases to also attain these goals.
What's more, a public relations strategist (I have 30 years in this field) brings earned expertise developed from the trenches. It's a tough profession to be in, although we often get very short shrift due to the berth of the profession and the levels of expertise.
A public relations strategist can morph into a business consultant, message mapping master, brand marketer, event planner, media trainer, copywriter, website designer, creative, social media expert, customer service consultant, crisis communicator, and so much more.
We wear more hats than are in your wardrobe, and we who are passionate about what we do ensure we deliver for your business.