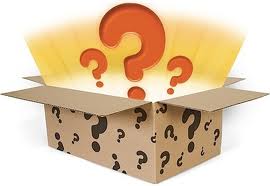 By now everyone knows I'm on a Feedblitz migration kick. My post this week launched a barrage of migrations from Feedburner to Feedblitz, many blog posts about it and even more thinking about how and when and why to do it.
I've already been in touch with Phil Hollows, CEO of Feedblitz , to invite him to do a Q&A with me – heck, we may even do a video or podcast? Should I get that crazy with him? I'll try to address the many troubles readers are concerned with; including me!
Put that aside…here's the really exciting thing this morning!
Contest Open Now
I got an email from Rebecca Caroe of Creative Agency  Secrets. She works directly with Phil Hollows of Feedblitz. As is my duty to do the due diligence, I asked Phil for a vouch. He confirmed that Rebecca is legit, and here's what's so cool about that…
Three lucky members of the Soulati-'TUDE! Community have a chance to win a free tech consulting project to help them migrate their blog(s) from Feedburner to Feedblitz. Rebecca wins because she can fine tune her service offering; you win because you don't  need to experience the headache I did to migrate my blogs to Feedblitz (and still tweaking). So, just in case you don't get it; Rebecca's team is going to do your entire migration for you; you need do NOTHING (except the two little thingies below).
Two little caveats when you're chosen to become the winner:
Feedblitz offers a free, 30-day trial; a credit card is required to register up front although it won't be charged for 30 days.
Logins and passwords need to be shared for both Feedburner and Feedblitz with Rebecca's team to get the migration complete.
How to Win
I'm going to make this real easy for us all.
In comments below, add your "Count me in," and you'll officially be entered in the contest.
By Friday 5 p.m. EDT, the contest closes; no more entries.
I'll write all the names in an email to my Mom and ask her to pick 3 names off the list. She'll have no clue because she doesn't read this blog.
I'll announce the winners in comments over the weekend.
I'll connect winners with Rebecca on Monday and step out of the way!
Easy Peezie, Lemon Squeezie…I always try to say that when the opportunity is ripe! Heh.
Let the games begin! Remember, contest closes at 5 p.m. EDT Friday this week!